Hardware Science is Back In Schools!
Aug

31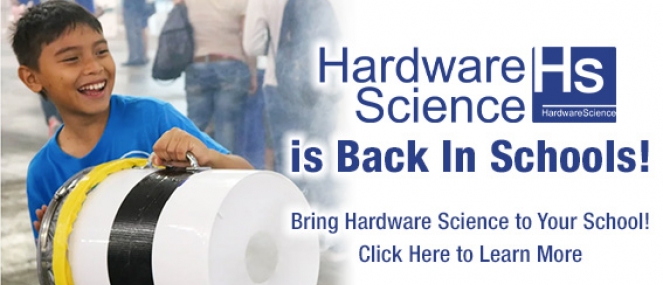 We're excited to bring Hardware Science back to schools!
Hardware Science encourages STEM related skill sets including measuring, estimating, observing, testing and verifying. Engaging in hands on science learning with DIY projects and experiments using every day items, available at your local hardware store, makes exploration of the world around us accessible and fun! Got an upcoming event? STEM/Science Night, PTSA, PTSO, or PCNC sponsored Parent Night, we are here to help! We will work with you to find the best solution for your group or organization.

CLICK HERE to visit us at hardwaresciencehawaii.com to learn how to bring Hardware Science to your school.